Clean Air System
AIR TECH21 is a manufacturer of two-stage electric dust collectors.
Roof Fan
Roof Fan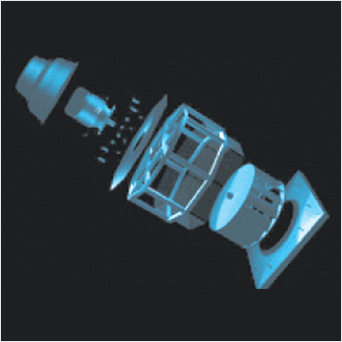 VENTILATOR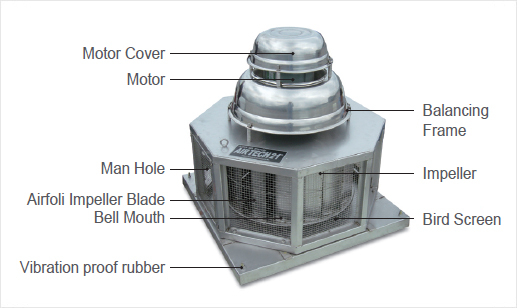 This product was made to create the fresh operational environment combining the innovative idea with design and production know-how for several years, so we are confident that it plays an essential role to improve the operational environment of your company.
As installed on walls or the roof of your factories and warehouses, it can quickly release polluted indoor air due to heat, humidity and odor with strong power. Also, they have advantages and characteristics as follows.
Specification
1 Low-noise operation is realized which is an urgent problem of high efficiency and power ventilation by developing and selecting SIROCCO-TYPE light weight Impeller producing method.
2 Strong CHANNEL structure and ultra-light weight design minimizes the load on a building enabling the installation of VENTILATOR with high-volume wind, and it can be maintained by minimum operators for a short-time with its simple structure.
3 It is installed on the roof, so it needs silent operation, and maintenance is difficult. Therefore, it has special balancing, vibration proof and condensation measures, and materials of all the parts are basically stainless steel.
Specification
Specification
A
B
Model name
RV-750
RV-830
Motor classification
6-pole motor
8-pole motor
6-pole motor
8-pole motor
Capacity(㎥/min)
500
370
600
450
Speed(rpm)
1150
850
1150
850
Motor
kW
3.7
2.2
7.5
3.7
Voltage
220V/380V/440V
220V/380V/440V
220V/380V/440V
220V/380V/440V
Ampere
16.1/9.3/8.1
12.5/7.2/15.2
30.3/17.5/15.2
19.6/11.3/9.8
Weight(kg)
130
130
130
150
Noise(dB)
78
78
78
72
Material
SUS 304
SUS 304
SUS 304
SUS 304
Option : Silencer, VANE CONTROL DAMPER due to gravity, screen, IMPELLER clean device
Figures for installed roof fans
KIA Motors (Factory in China)

Neo Auto (Yesan)

Dongwon F&B

Doosan Mecatec

Volvo Construction Equipment

Sunil Dyfas
Industrial, Air-conditioning DUCT
Figures for installed
STAR-FLEX CO.,LTD.

STAR-FLEX CO.,LTD.

HYUNDAI WIA Corp.

HYUNDAI WIA Corp.

HYUNDAI WIA Corp.